Porch Project receive £15,000 funding from Suffolk Freemasons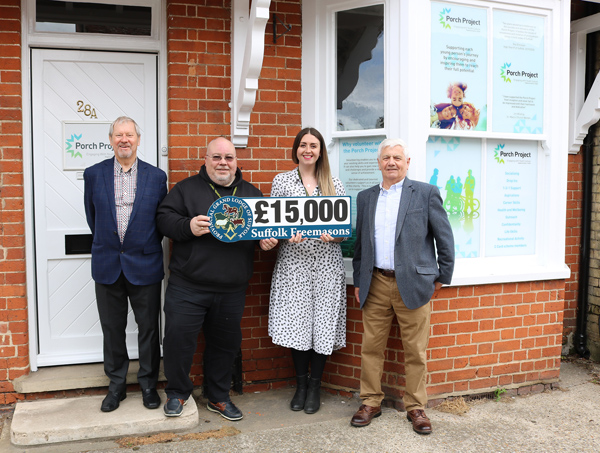 The Porch Project's aim is to provide a quality youth work so that the young people of Hadleigh, Great Cornard and the surrounding areas have the opportunity to achieve their full potential in life. The charity works with disadvantaged young people in the community to create opportunities to educate, inform and support. The project runs evening drop in sessions each week to provide a regular, safe and supervised place for young people to meet and socialise. It also offers small group learning programmes which aim to build emotional resilience and intelligence.
The charity helps young people to develop wider opportunities, responsibilities and experiences and address the challenges of growing up. Kayleigh Diss, Youth Work Manager/Deputy Safeguarding Lead commented "The Porch Project would like to say a huge thank you to the Suffolk Freemasons for their incredibly generous donation of £15,000 over 3 years and ongoing support of our charity. In what has been an incredibly challenging year, this funding has allowed us to continue our services, albeit adapted, and support many children, young people and their wider networks. We are currently supporting around 30 young people a week with 1-2-1 coaching in a virtual capacity, around 100 people and their families have registered with our personal hygiene scheme and receive monthly packs free of charge and we have also continued to support our hard to reach and most vulnerable young people through outreach in both Hadleigh and Cornard. As expected, these numbers are slightly less in comparison to our usual figures, however considering the current climate, we are thrilled to still be engaging with so many through our adapted services. Without funding such as the Suffolk Freemasons grant, this just would not be possible and we would like to send our sincere thanks to everyone who has made this possible and has enabled our work to continue".
Rick Orme, Provincial Charity Steward of Suffolk Freemasons, added, "I am delighted we have been able to give our support to The Porch Project, they do wonderful work supporting young people and their families throughout our local community and we know that this grant will help them to further develop the vital work they offer." The grant from Suffolk Freemasons comes through the Masonic Charitable Foundation, which is funded by Freemasons from acros England and Wales.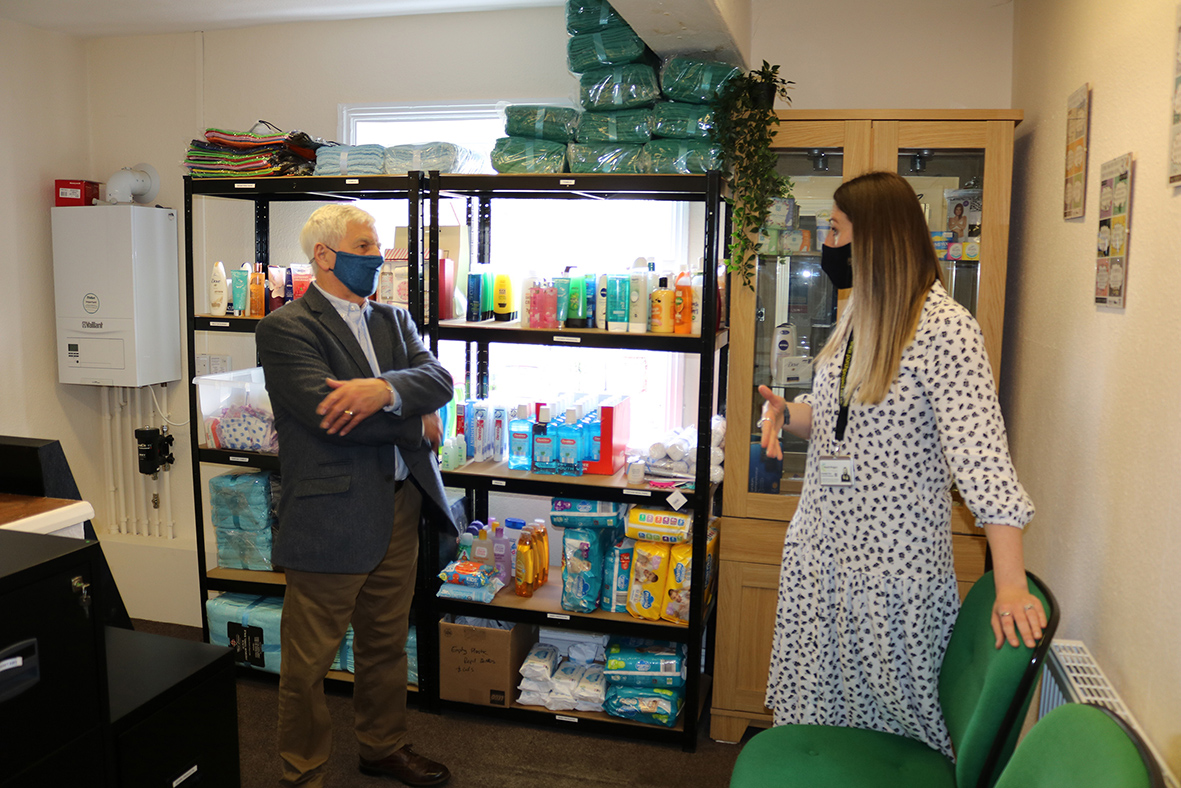 For more information about the charity visit https://porchproject.co.uk
Porch Project, 28A High Street, Hadleigh, Suffolk, IP7 5AP 01473 823523 This email address is being protected from spambots. You need JavaScript enabled to view it.